Perrin has a broad range of heater, and air conditioning units that are available for repurposing. In many applications customers can reduce their engineering costs by selecting a repurposed design. These climate control systems range from construction vehicle HVAC systems, tractor HVAC systems, agricultural vehicle HVAC units and also industrial enclosure boxes.
---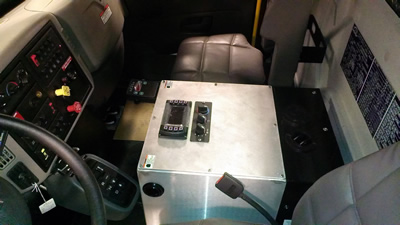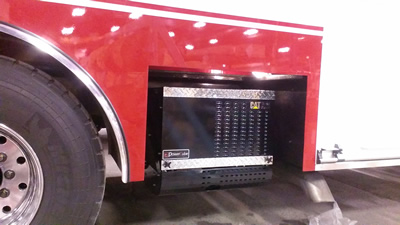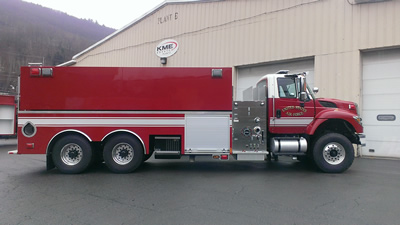 Fire talking points
APU reduces the DPF regen time
APU reduces idle fuel usage
APU reduces expensive PM's on the Fire Equipment
APU preserves the cabin Oasis (cooling/heating) dependent on need for fireman recovery.
Extend the life of the truck. Idle time can b as high as 85% of the dutycycle of the truck. "big red roadblocks"
Quote from Smeal article
"Our exclusive SG-09 GREEN POWER technology is becoming a popular option with fire departments that are focused on fuel savings and emissions reduction. It's uniquely designed to significantly reduce both carbon emissions and operating costs while increasing the lifecycle of the main chassis engine," says Jeff Wegner, Smeal's vice president, sales. "Recent studies have shown that this technology can help reduce carbon emissions by up to 13 percent and save an average 11 percent in fuel costs each year." fireengineering.com​
---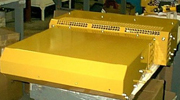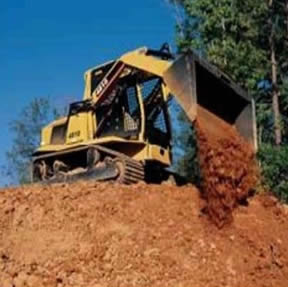 Heater/AC: Tractor and Heavy Equipment
3194 Roof Mounted Heater / AC with Condenser

Constructed with 12 ga. Steel, this unit has screened off fans, a condenser section, recirculation filter and 2 external filters.
Tractor or Heavy Construction equipment usage
22,000 BTU/hr AC
30,000 BTU/hr Heater
300 CFM
12 V – DC
38 amps
---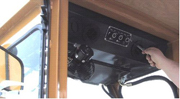 Heater/AC: Construction Sweeper / Broom Unit
3217 Interior Roof Mounted, Heater / AC Unit
The system features 6 louvers for air direction, as well as AC and heater controls for operator comfort.
Construction sweeper application
24,500 BTU/HR AC
24,800 BTU/HR Heater
250 CFM
12 V – DC
18 amps
---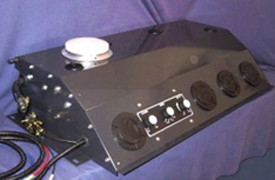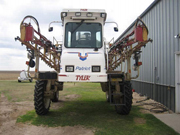 Heater/AC: Agricultural Sprayer Application
3171 Interior Roof Mounted Heater / AC unit
This particular unit has a dome light and controls within easy reach of the operator.
18,000 BTU/hr AC
24,000 BTU/hr heater
350 CFM
12 V DC
18 amps
---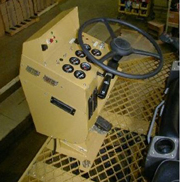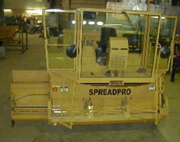 Air Conditioning: Construction Equipment
3212 Steering Column AC unit Road Paving Equipment
The unit saves cab space by serving as a steering console and an air conditioning unit. The steering column runs through the air conditioner housing; the steering wheel, gauges and paving controls are installed in upper chamber.
26,700 BTU/Hr
12 V DC
300 CFM
25 Amps
---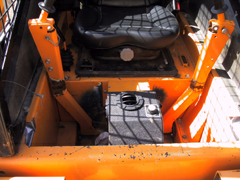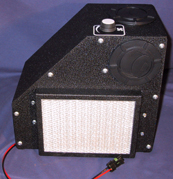 Heater: Skid Steer Applications
3127 Center Mount, Floor Heater Unit
Skid steer construction usage
18,000 BTU/Hr AC
24,000 BTU/Hr Heater
350 CFM
12 V – DC
18 Amps
---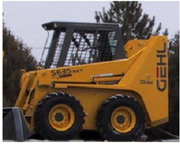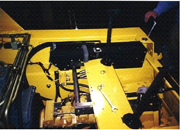 3218 Side Mounted Heater
Design called for a side mounted heater system, heating the operator's feet and able to defrost the front window of the vehicle. The housing was wrapped around a center support member due to size constraints and cab heater requirements.
20,000 BTU/HR
250 CFM
9 AMPS
---
Enclosures: Electric Applications
"Designed to keep sensitive electronic components safe from the outdoor environment."
Patrick Crowley, Senior Design Engineer, Perrin Manufacturing.
---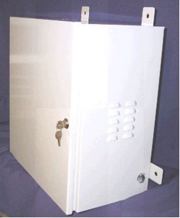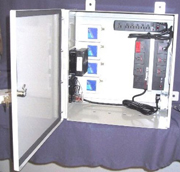 3259 – A communications industry enclosure
Thermally controlled housing
Temperature regulating fan/heater
Monitors in-housing temperature
Auto adjust enclosure temperature
Equipped with surge protector and power supply
Security key-lock entry
---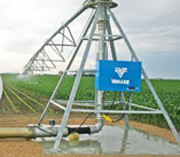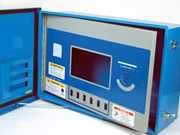 3338 – An irrigation industry enclosure
---
Trademark and brand names for GEHL, ASV, TYLER, SPREADPRO, VALLEY, and ROSCO are the property of their respective companies.